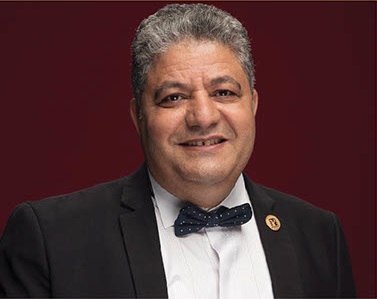 Ten years of imagination in the African homeland
One day 12 years ago, an idea sparked in my mind regarding a festival for African cinema in Luxor. I did not know that this idea would change the course of my life as an author and as a person who loved Egyptian cinema. I knew a lot about my country's cinema and film industry where its first film screening was held 125 years in Alexandria. Nevertheless, I knew very little about African cinema.
To me, the festival is becoming like a son who is now ten years old. It took a lot of effort and years over the years to watch them grow up. The festival now which was like a dream is serving thousands of Luxor residents and cinema-goers who are fans of cinema. I am happy that such an entity exists in a land that is exchanged with art, ancient Egypt, cinema, and African cultures which have been formed by the river Nile.
I and this entity (or rather the being) called the Luxor African Film Festival have been inseparable. I can not stop obsessing about it. Each year we go through the same anxiety and aspiration for perfection, which is usually accompanied by stress and stomach pains. Nevertheless, there is no escaping this in order for the festival to come out as an entity welcoming and accepting of all the human and artistic history of Africa and its heritage, which cinema is a crucial part of.
I have invested my life in discovering those 125 of Egyptian-African cinema, and I do not know what next year is hiding for us. But as my colleagues from the festival crew say "This festival is blessed!", showing how we continue to dream, love, and imagine.
We welcome you and your love in the city of Luxor.
Founder and President of the festival
Sayyed Fouad
Download Here