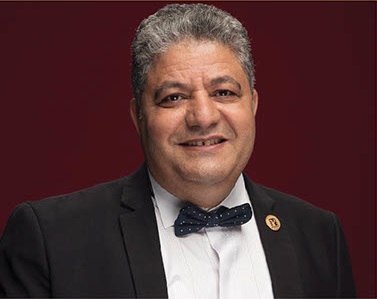 Cinema's Civilization
African Cinema from the Globe
In the beginning, the stones of temples guarded civilization, immortalizing it.. and now.. civilization flows and lives on through film.. for cinema is immortality.. and that's why I fell in love with it since childhood.. only to decipher the reasons for my love today.. it's the immortality attained by film.. of the word.. of the civilization.. the immortality created by your amazing films, just like that which our ancient Egyptian ancestors had done.
As Luxor African Film Festival nears its first decade, it has achieved some of its goals, of which is the return of African cinema to Egypt, as well as the return of the Egyptian film to the peoples of Africa, all under the slogan of LAFF (Luxor African Film Festival .. All Year Round Festival) through the screenings of African Cinema Club in 16 Egyptian governorates, as well as holding Egyptian film weeks at various African countries. The club's latest events were the screening of Youssef Chahine films in celebration of his 96th anniversary, in 15 African nations.
And after connecting with the majority of filmmakers in the African continent, we are reaching out to all African filmmakers across the world, inviting them back home through Egypt.
Under the slogan "African Cinema from the Globe", and via the "Diaspora Films Competition", LAFF expands its domain to embrace all African filmmakers, within Africa and abroad, in a step towards reconnecting the African creatives throughout the world with their enchanting mother continent, Africa.
I welcome you to the magnificent Luxor, source of inspiration and energy, between its unique and ancient monuments, its captivating nature, among its kind welcoming people. I hope you enjoy the cinema and the lovely city.
Sayed Fouad
President of Luxor African Film Festival
Download Here