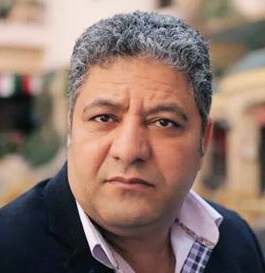 Five Years
Five years where the Luxor African Film Festival has instilled the seeds of Africa cinema that it brought from all the parts of our beloved continent to plant them in the great land of Egypt, on the banks of the historic city of Luxor, the matrix of the Pharaonic renewable energy, returning the glitter to the relationship between Egypt and the mother continent. Five years made the term "African Cinema" becoming an Egyptian slang that gathers filmmakers and film fans from all African countries...
Here is the respected Sheikh of Luxor Mosque speaks in the Friday sermon about the importance of African cinema and also thanking the festival's team for its role in culture and tourism...
Five years, during which all the lovers of the seventh art in Africa and the whole world are watching from year to year this African warm ceremony that united the people of the creative continent in arts, heritage and life...
Five years, during which the festival's team make strenuous efforts to establish the value of the cinema in the hearts of all the people of the north and south of the continent and to strengthen the position of African cinema in international festivals...
Five years, during which stars of of African cinema likes of Haile Gerima, Souleymane Cissé, Abderrahmane Sissako, Shadi Abdel Salam, Merzak Allouache, Yussra, Naky Sy Savané, Mahmoud Hamida, Moussa Touré, are now known to common people across African streets…
Thanks to everyone who contributed to the establishment and development of Luxor African Film Festival (LAFF) and warm welcomes to everyone in the arms of the Nile in Luxor flowing from across Africa to the land of the great pharaohs in North Africa...
Scriptwriter Sayed Fouad
President of Luxor African Film Festival
Download Here